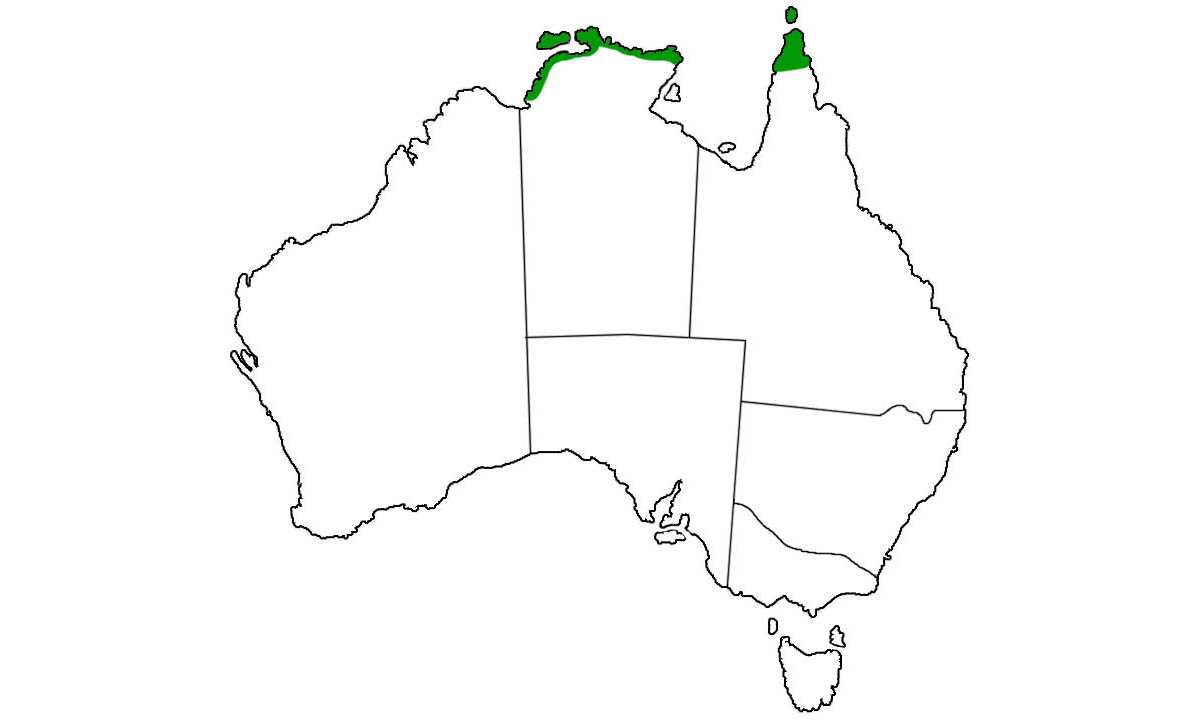 Varanus indicus or Mangrove Monitor
Did you know...
The mangrove monitor is one of Australia's most beautiful goanna species.
Mangrove monitor live along the coast of northern Australia.
Mangrove monitor lizards are also found in Indonesia, Malaysia, Papua New Guinea and the western Pacific islands.
Mangrove monitor eat fish, crabs, insects, birds, mammals and other reptiles. They will also dig up and eat turtle eggs.
Female mangrove monitor lizards will lay their eggs in a burrow in soil, or in the rotting centre of a fallen tree.
Where Mangrove Monitors dwell in parts of Australia:
Mangrove monitor lizards are excellent swimmers, and will take to the watch if they feel threatened.